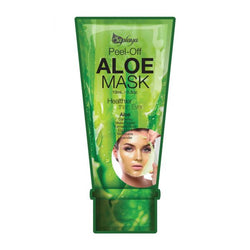 Saplaya Skincare
Peel Off Aloe Mask (10ml)



Relax and soothe your skin with this refreshing and moistrurizing mask infused with aloe.  The mask is excellent for exfoliating, refining pores, and controlling excess oil. Perfect for all skin types. 
Size: 10mL / 0.3oz
1. Gently apply the mask on clean and dry skin
2. Try to avoid eyes, eyebrows, lips, or any irritated areas.
3. Leave on for 20-30 minutes until completely dry.
4. Gently peel off the mask from outer edges.
5. Follow with toner and moisturizer.
Cautions:
For external use only. Keep out of reach of children.